About the Bellevue Community Band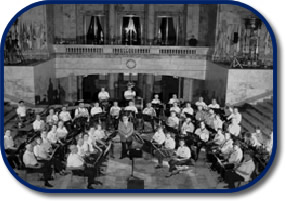 The Bellevue Community Band (BCB) is a 70+ member adult symphonic band with membership drawn from the greater Seattle metropolitan area. The band has a rich history of musical excellence. Dennis Bloomfield is the Bellevue Community Band's Conductor and Artistic Director, and Rachel Moore is the band's assistant director. This dynamic partnership provides the musical leadership over the BCB's eleven-month season.
Our History
Bellevue Community Band was founded in 1962 and led for forty years by the late Bob Duvall. Bob Duvall taught in the Bellevue School District, directed the Bellevue Community Band and Olympia's American Legion Band, and was administrator and associate conductor of the Birch Bay Band Workshop. He served on the Board of Directors for the National Band Association as Elementary & Junior High representative and as the Northwest Chairman in 1982, receiving their "Citation of Excellence" for his work with school and community bands. He was the founding president of the Washington State Association of Community Bands and served as its president until 2000. Bob was elected to the northwest Bandmasters Association, served as Trustee for the Windjammers, and was inducted into the Washington Music Educators Association Hall of Fame in 1998. Under Mr. Duvall's baton, the BCB grew both in size and reputation, until his death in 2002. It is with the greatest affection, pride, and gratitude that he is remembered by the fortunate people who knew him.
The Bellevue Community Band provides an outlet for instrumental musicians who wish to continue music after their school experience. The band performs year-round for the public and at special events. The BCB is an all-volunteer ensemble and is a registered non-profit organization.
Our Directors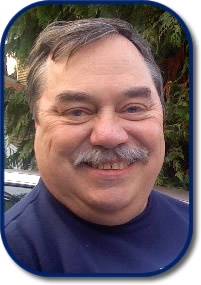 Dennis Bloomfield, Director
Dennis Bloomfield is the Band Director for the Bellevue Community Band. He holds a Bachelor of Music Education degree from Ball State University and studied at the VanderCook College of Music. Mr. Bloomfield formerly taught instrumental music at John Glenn Junior-Senior High School in Walkerton, IN and Centerville High School and Middle School in Centerville, IN. Mr. Bloomfield started and directed the Walkerton Community Band and is the former conductor of the 3d Armored Cavalry Division Band at Ft. Lewis, WA. Dennis plays percussion in the Bellevue Community Band and has arranged music for several bands.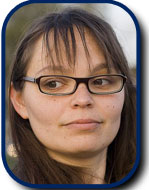 Rachel Moore, Assistant Director
Rachel Moore is an Assistant Band Director for the Bellevue Community Band. She holds a Bachelor of Music Education degree from Towson University in Maryland and a Master of Educational Policy from the University of Washington. Ms. Moore currently teaches elementary music in the Kent School District. Prior to that, she taught Beginning Orchestra for the same district.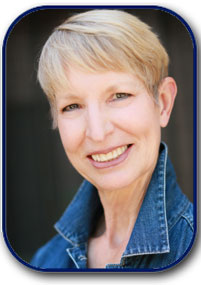 Judi Rogers, Assistant Director
Judi Rogers has a Bachelor of Music Education from Seattle Pacific University. She taught concert, marching, jazz and steel drum bands at Enumclaw High School in Enumclaw, WA and concert, marching, and jazz bands at Eastlake High School in Sammamish, WA. Though she is happily retired, she is still active as a festival and contest adjudicator for flute and bands.